Description
Product details of NEW !!! The AndroidTM (WT-DDN691AND) AndroidTM system is the answer to all your end-to-end functions. Comes with a 6.95-inch touch screen.
Android 6.0.1
Intel Atom quad core processor
16 GB internal storage
Plays playback. DVD / VCD / MP3 / CD
Bluetooth version 4.0 can be used for both Bluetooth music and making or receiving phone calls.
WiFi support
Support for GPS
Can use both front and rear camera.
Steering wheel or steering wheel access.
Usable for USB / SD / MMC CARD
With AUX
Can use Mirror Link on both Android and iOS.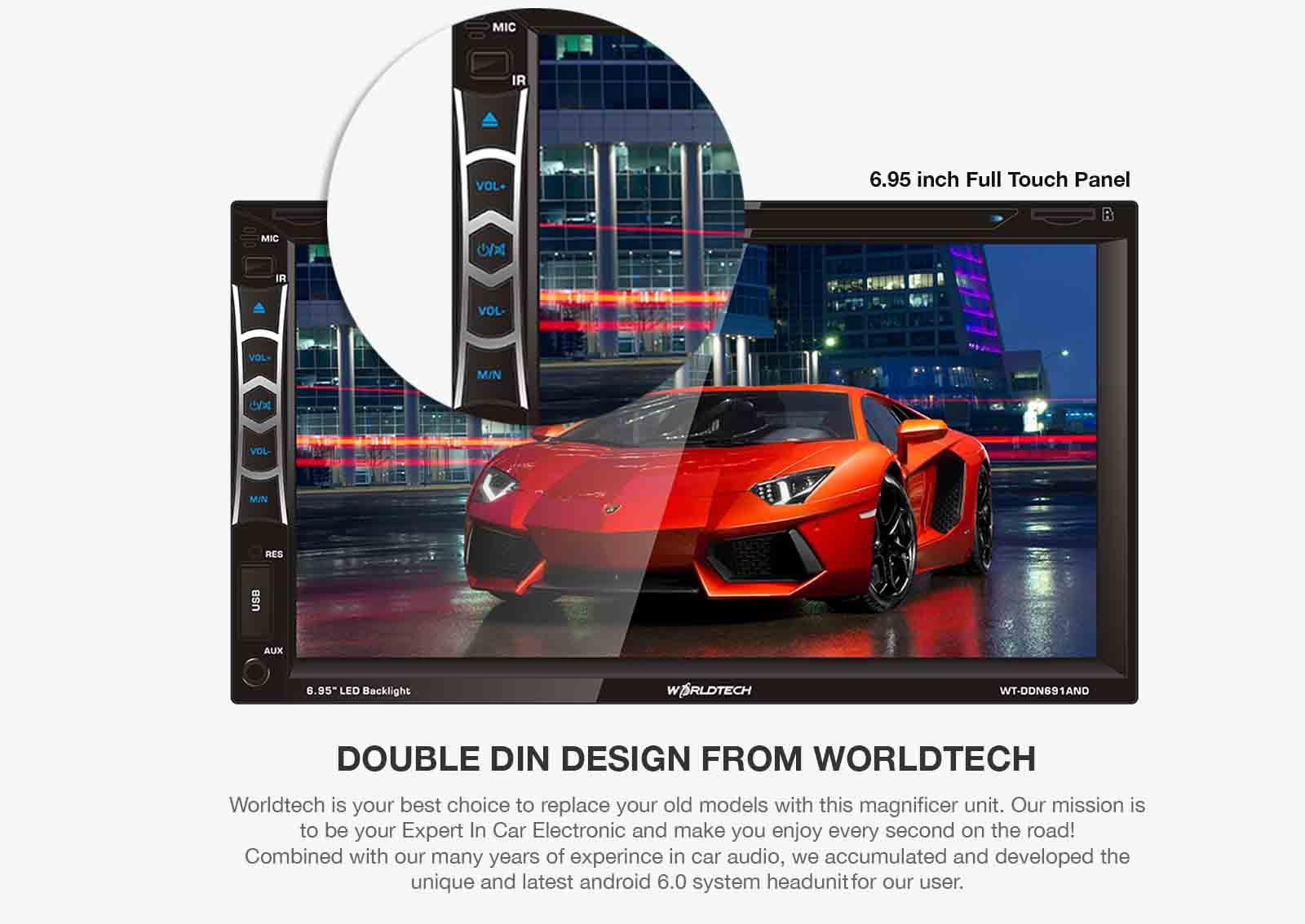 Worldtech is your best choice for replacing old models. Our mission is to be the expert in electronics in the car and let you enjoy every second on the road.
When combined with the experience of the car stereo has for many years. We have built and built a car with Android 6.0 operating system to be unique for our users.
This product comes with a unique and unique design. The machine is black. The 6.95-inch touch screen is comfortable to use and comes with more stable Anti Shock.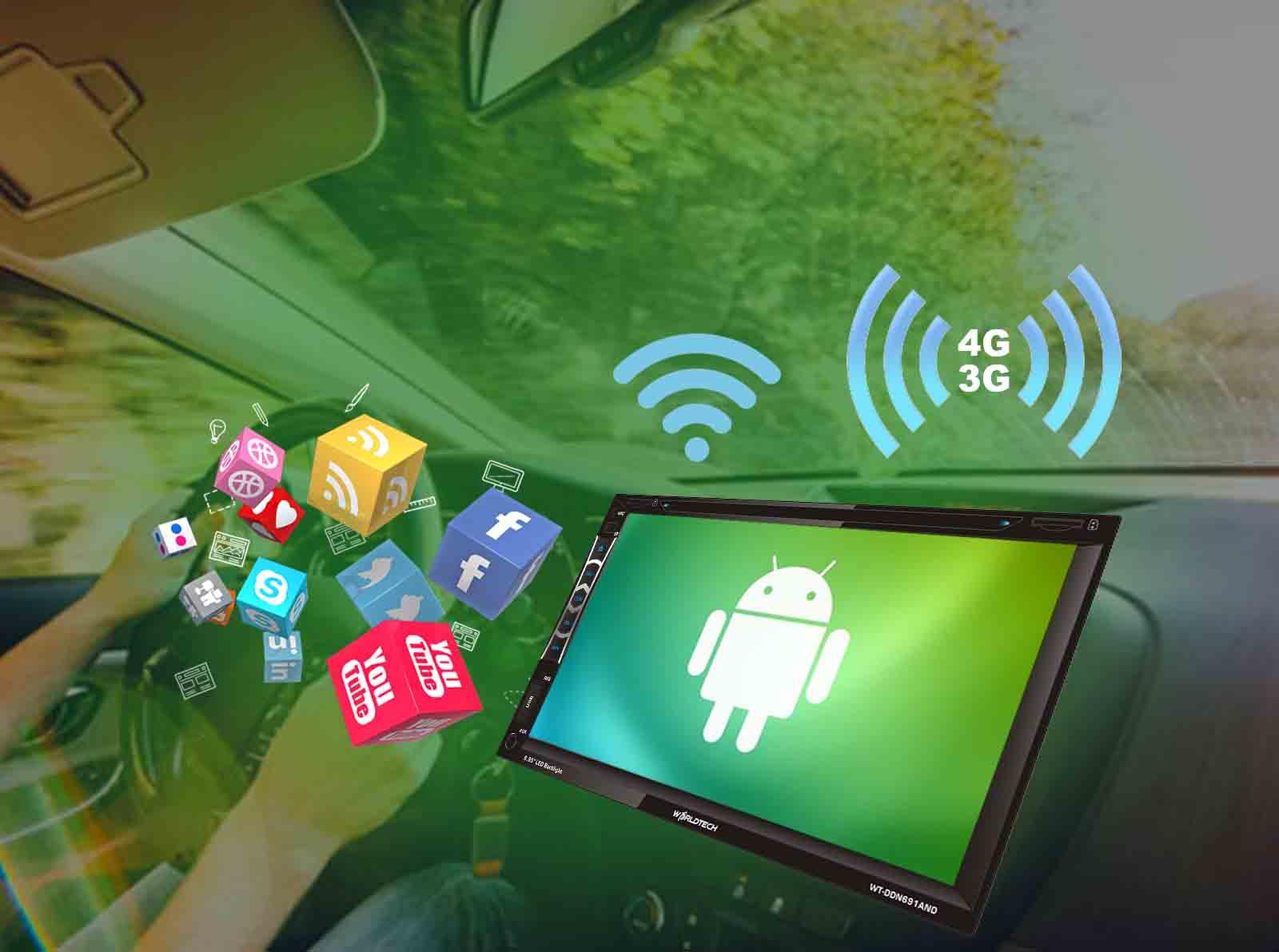 It also supports Wi-Fi and 3G / 4G internet connectivity. WiFi Hotspot allows you to access thousands of Internet and applications. The Google Play Store gives you even more fun. When in the car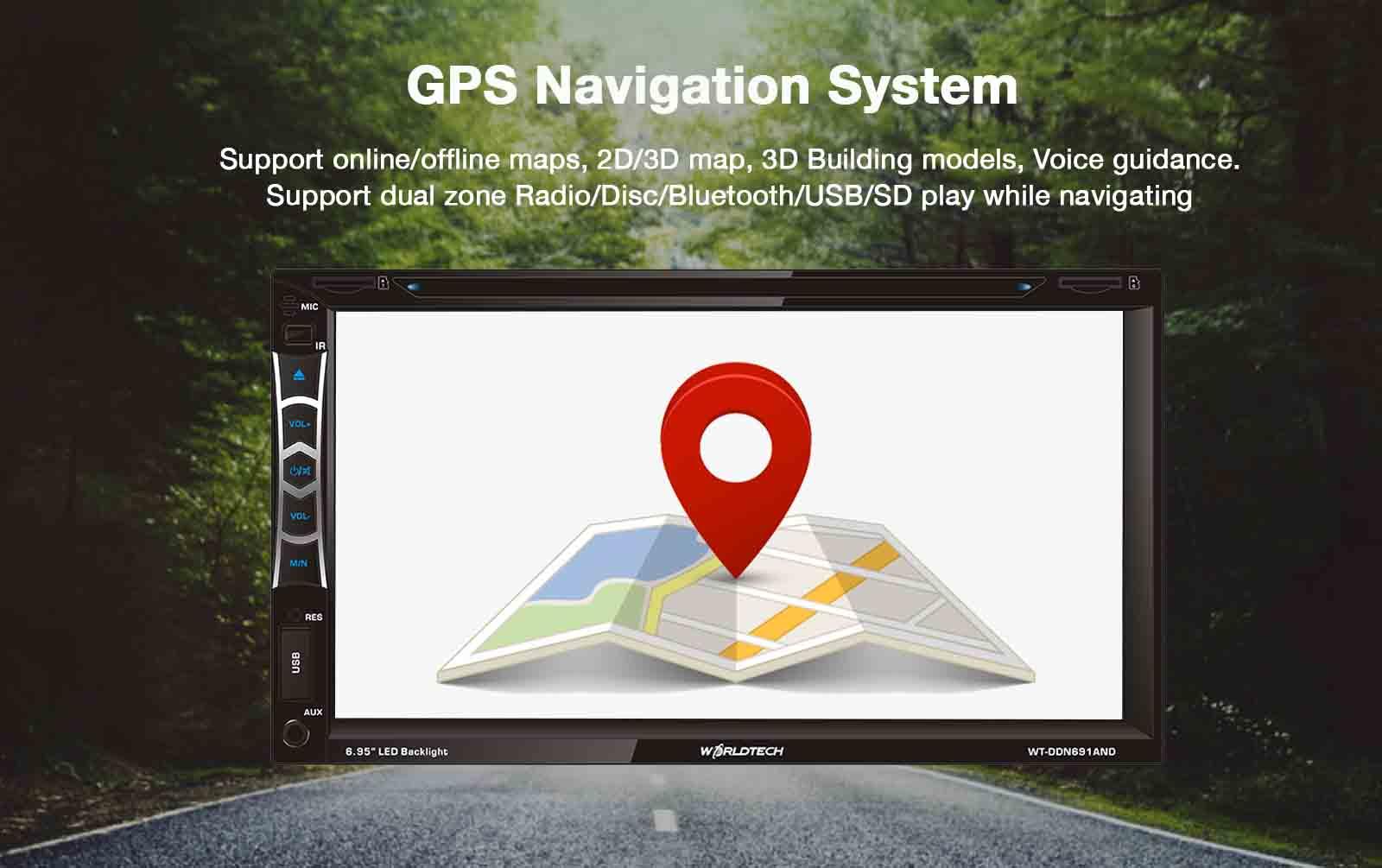 GPS navigation system
Supports both offline and offline maps in various ways. You will not miss any more trips. Easy to use Google Map, Google Map tells you on every trip.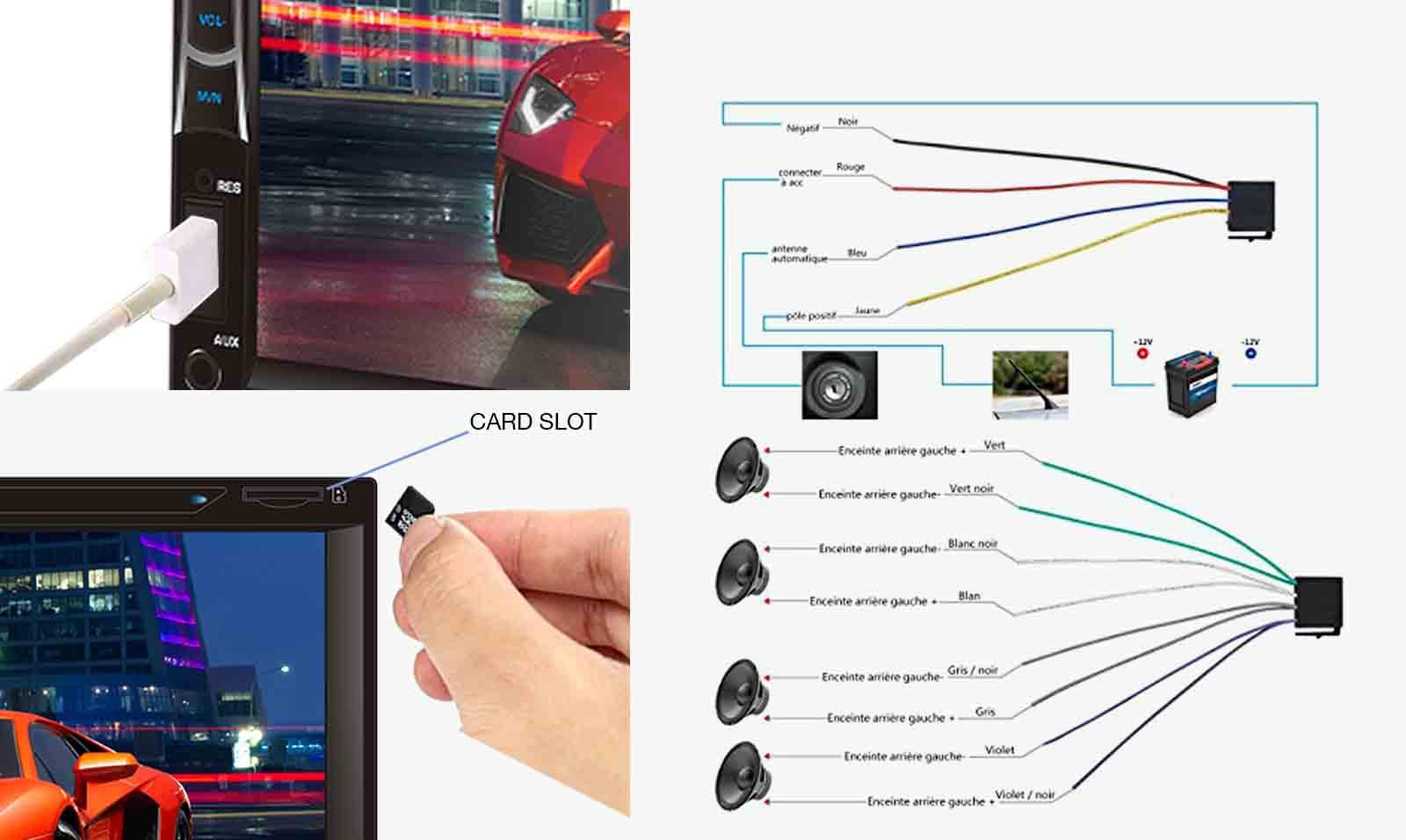 USB / TF CARD
The large USB / TF CARD memory allows you to download your favorite music or movies and listen to them on the go.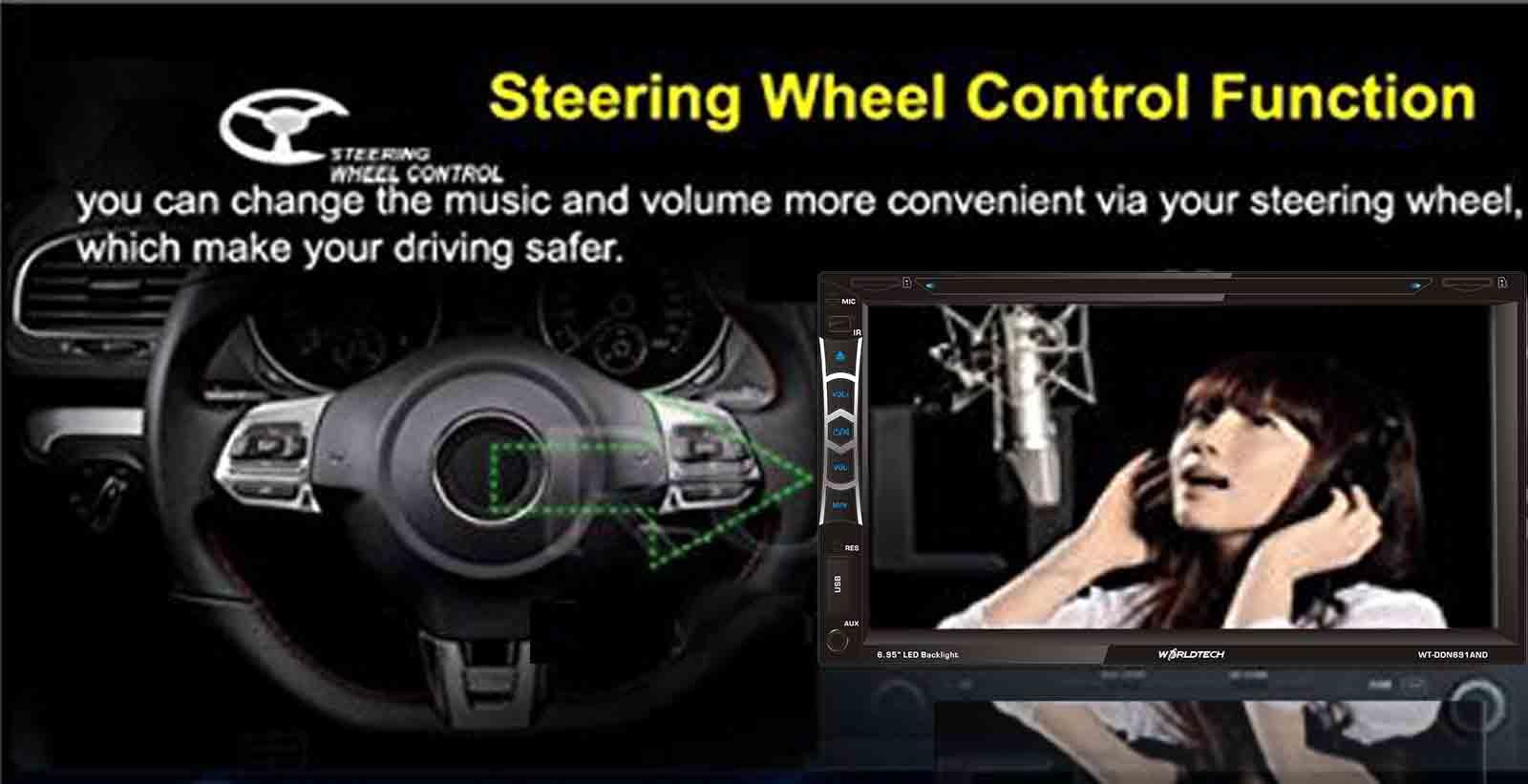 Steering wheel connection or steering wheel control function. It gives you control over your music, volume, and much more comfortably through your steering wheel. This makes driving your car even safer.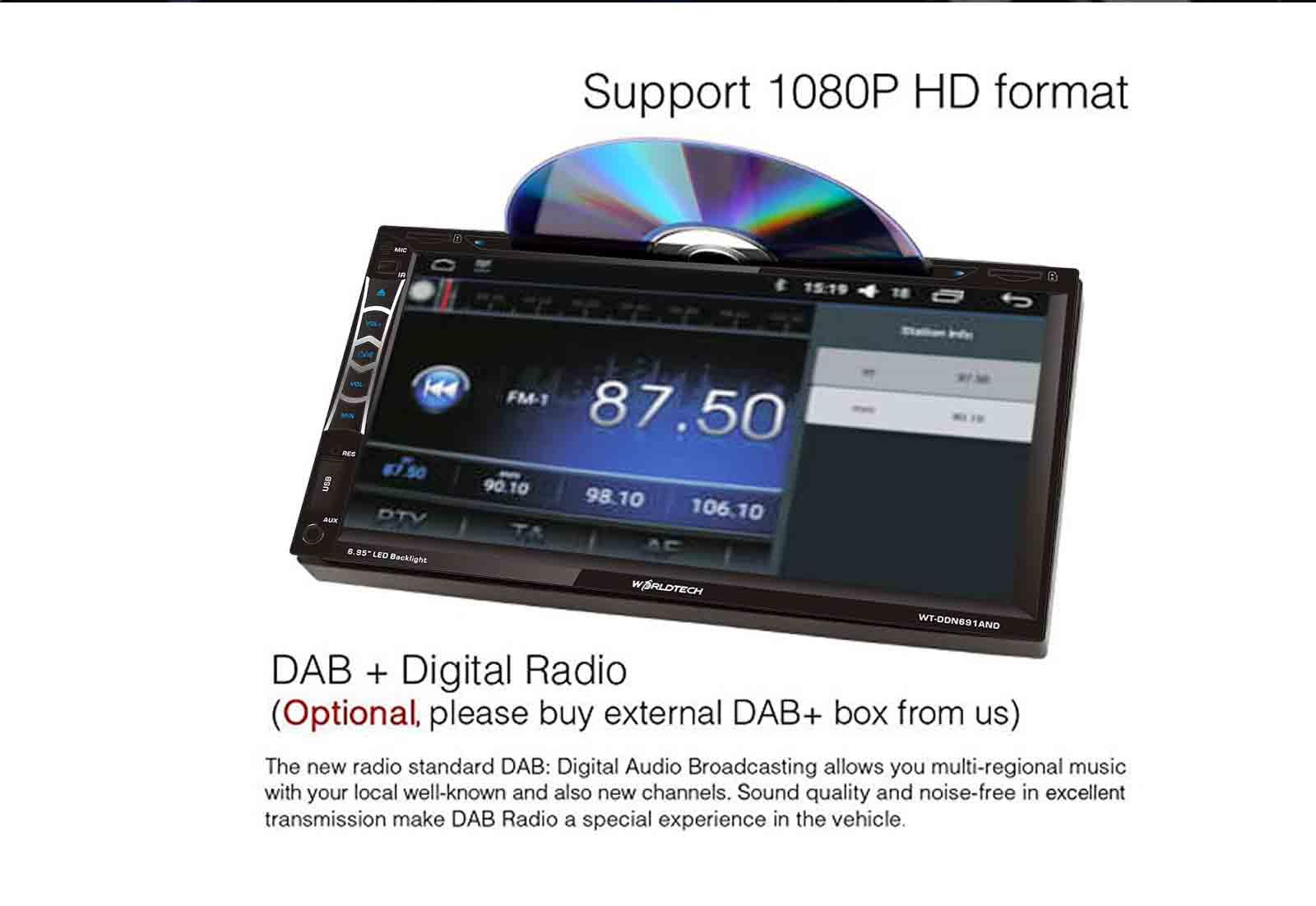 Full HD 1080P support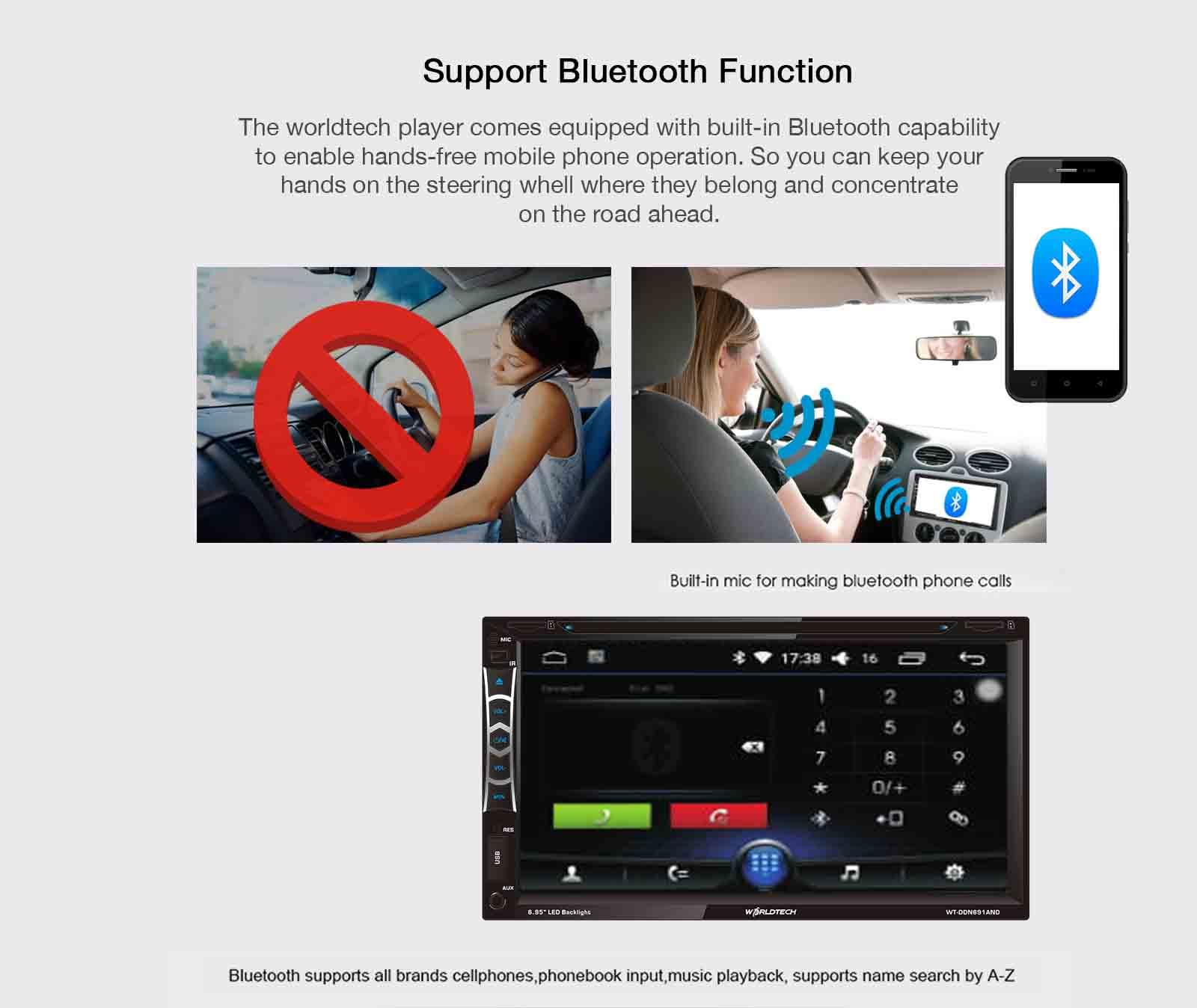 Support for Bluetooth
Worldtech's players come with built-in Bluetooth. So you can use your mobile phone without having to bend down to press on the mobile screen anymore. You can use your hands to drive and focus on the road ahead. Comes with a built-in microphone for use with the phone via a Bluetooth connection. It can support Bluetooth connectivity with any smartphone brand. Easily find your contacts on the device. No need to bend in your mobile anymore.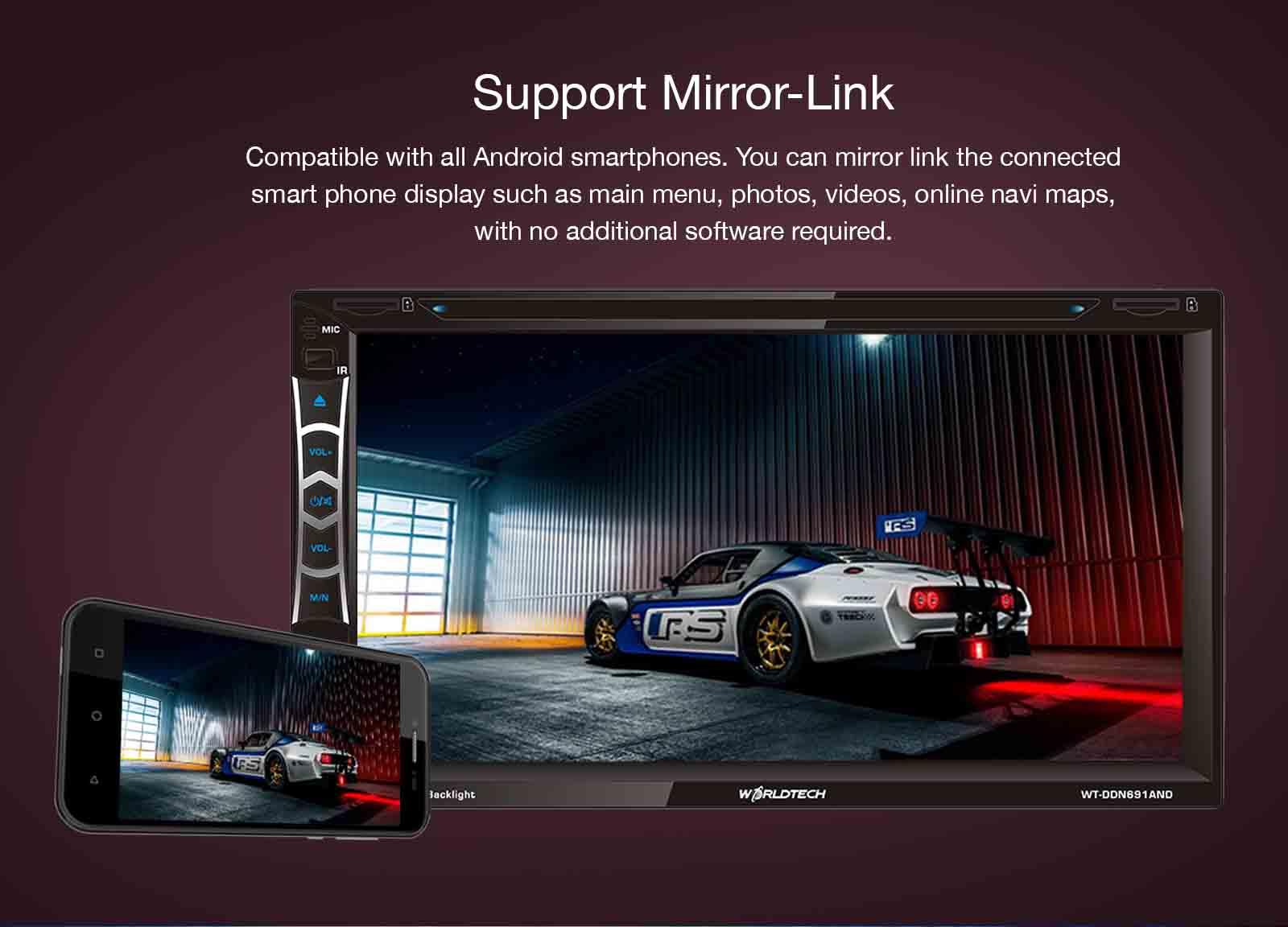 Supports Mirror Link
Compatible with all Android smartphones and ios. You can connect your smartphone to the front end of your car stereo system. The system can be used as a smartphone, whether access to the main menu, photos, videos, maps, without the need for additional applications.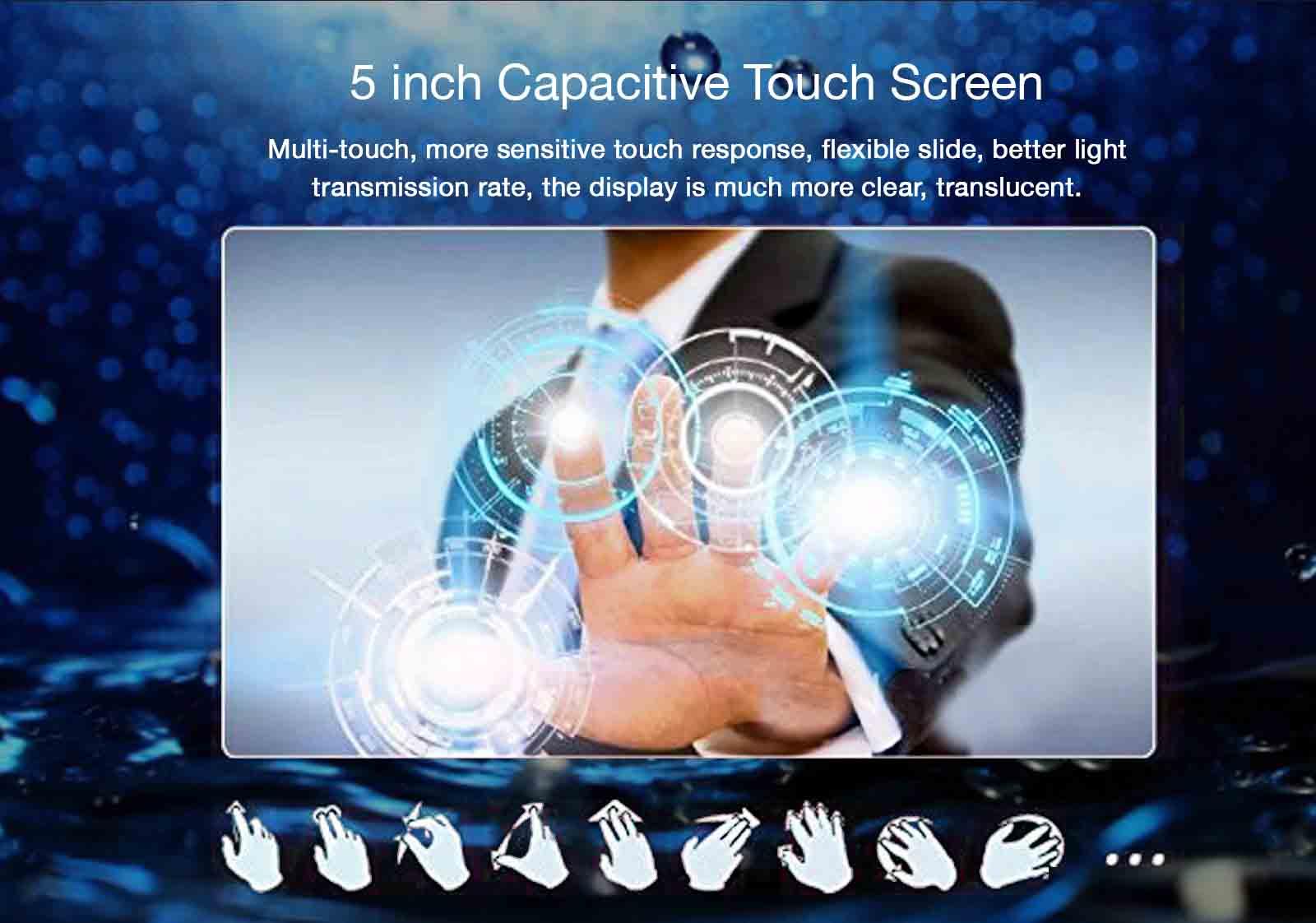 Multi-touch support Capacitive touchscreen display supports up to 5-inch touchscreens.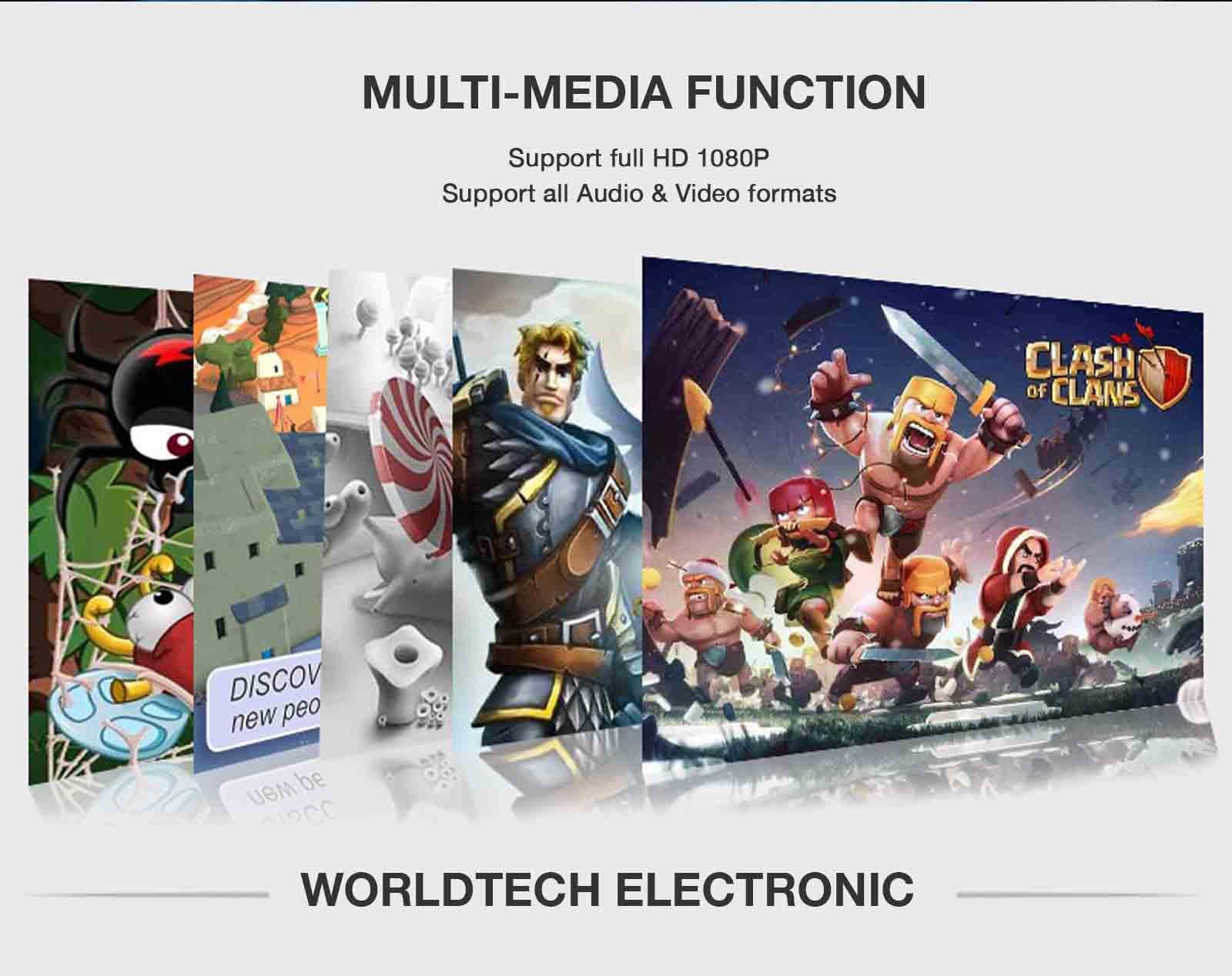 Full HD 1080P support for all types of video and audio.